www. ExplorablePlaces.com
EDUCATORS/ PARENTS
Make Your Community Your Classroom
> find workshops, assemblies, professional development, field trips and more
on a user-friendly searchable site
ORGANIZATIONS:
Connect With Educators & Parents
> list your educational programs with this new

searchable online platform

Join up for free or low cost on this national education database with interactive maps blogs, program listings, and contacts for your organization

To get started uploading your organization's education program:
Go to www.explorableplaces.com/partner



Alliance Grant Recipients
2018-19
Adams County
Crown Pointe Academy
Arapahoe County
Byers K-12

Satellite School
Mrachek Middle
Boulder County



Louisville Middle
Louisville Elementary
Broomfield County
Birch Elementary
Emerald Elementary
Denver County
Swigert Elementary
International Academy of Denver
Douglas County
Parker Performing Arts School
Jefferson County
Creighton Middle
Slater Elementary
Satellite School
Rocky Mountain Deaf School
These teams of schools will receive workshops, field trips, assemblies, bus support and more from over 25 arts, culture and science organizations in the Denver-Metro area!

WELCOME TO THE SCC
The Scientific & Cultural Collaborative (SCC) is a non-profit comprised ​of cultural organizations funded by the Scientific and Cultural Facilities District, a cultural tax in the 7-county area that funds over 300 organizations.
​Since 1994, the SCC members have worked together by investing a portion of their SCFD awards into joint education and public awareness ventures. In essence: "to do things together that we could not do alone" through collaboration, regional service, and accessibility

The Scientific & Cultural Collaborative is very pleased to welcome our new SCC Executive Director:
JANNETT MATUSIAK
Jannett joins us as the first SCC Director from a wonderful varied background working with the DCPA Education Department, teaching for Lighthouse Writers Workshop, service in the Peace Corp and as world traveling backpacker!
Reach out - Jannett's email: scienceandculture@outlook.comm 303-946-2089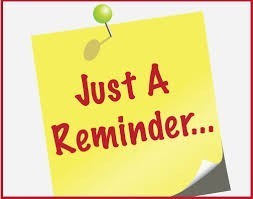 Ways to connect!
You need help with the SCC Joint Database: or to sign up contact www.trgarts.com

You need help with a scheduled Alliance request contact the organization providing it. Remember to schedule your bus and sub - Alliance only pays toward those AFTER the event.
You need help with Explorable Places to load your education programs or want to know more: info@explorableplaces.com
SCC Full members Pathways funding ($4000 for the year) will begin payments in October.