The Alliance Project provides curriculum connections with engaging outreach from
over 25 arts, culture, & science culturals
Your school could receive over $7,000 in educational activities at our cultural organizations!
Find out more about the grant at:
Want to apply?

What kind of programs are available through the Alliance Projects?
* in school workshops (science, art, social science, speech, master classes)
* assemblies to benefit large groups
* field trips for authentic experiences
* bus and substitute teacher funding
*professional development for teachers
Check out examples of outreach in the SCC Directory of Educational Activities for Teachers and Schools
(Note: not all programs listed are part of the Alliance Project - see Application for participating organizations)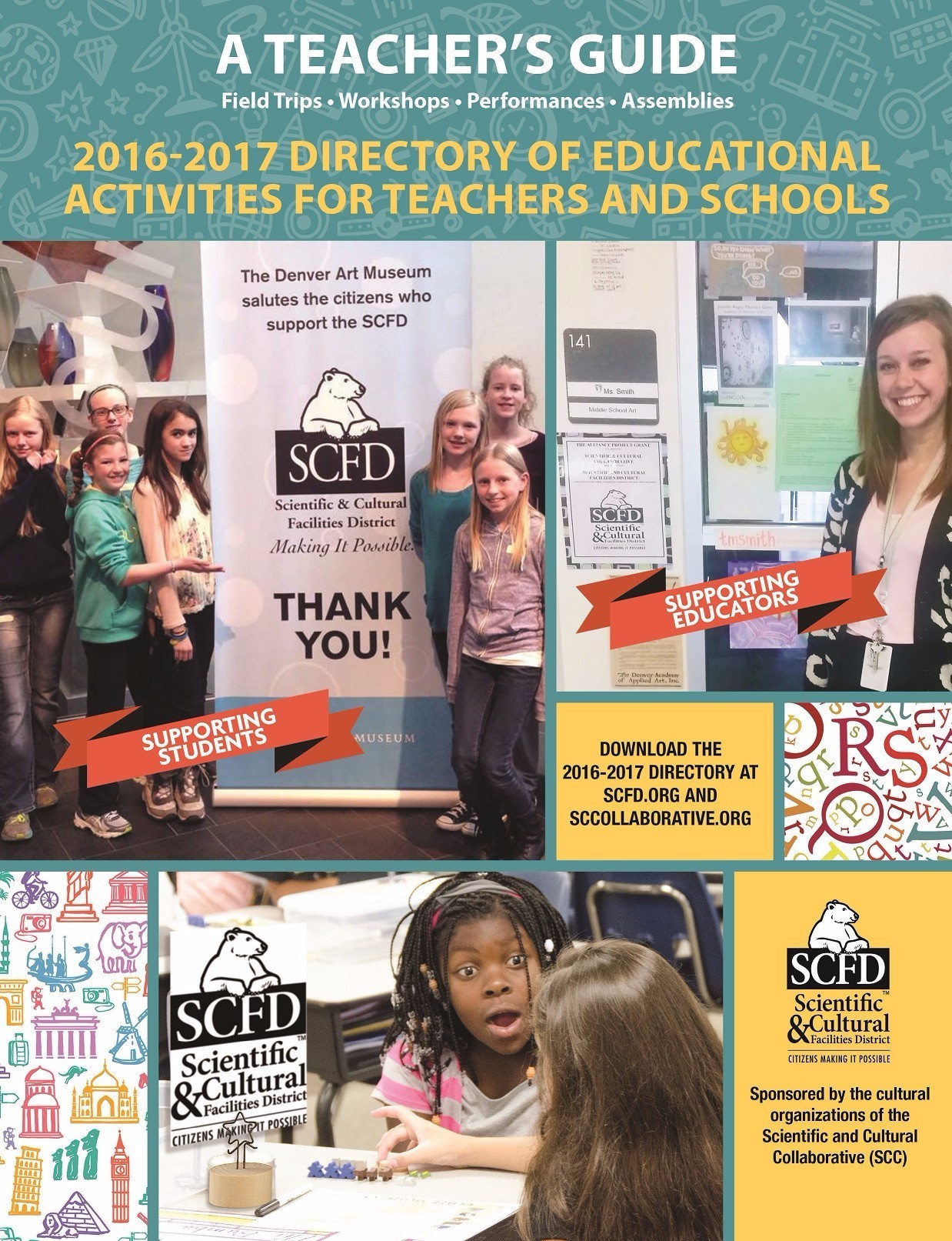 Alliance Project Application.
What does a school have to do to apply?
Grant applications are being accepted through April 25th for public schools in:
Broomfield County (all grades) Douglas and Arapahoe Counties = middle school 6,7,8 only
Public schools in each SCFD county receive the grant for one year 2018-19.
Eligible schools are listed on the application and Sample Form
To apply:
1. Assemble/create/or identify a "team" of 8-10 teachers/staff including those covering science. social science, language arts, visual arts, music, theatre/dance, and other areas.

This team will meet with the SCC Alliance Coordinator and request field trips, assemblies, workshops, exhibits, teacher training.
2. Complete the evaluation by April 25th in which the team will:
*tell us about your school and members of the team - name/subject/emails
*provide some ideas about what curriculum you'd like to support
*provide contact information so we can reach you
3. The last page of the application should be copied to Word, printed, signed by Contact Teaacher (a liaison for the school and the Principal, scanned and sent to SCCollaborative@outlook.com
3. Applications will be reviewed early in May and notifications by May 15th.
The grant is not intended to serve the entire school and is not a cash award.