SCC Joint Database -

managed by TRG
QUICK CONNECT: Log in to TRG's DATACENTER to access your account.
Utilizing Contacts from SCC Organizations for Your Own Marketing Outreach
Unique to the SCC Joint Database is the online system of requesting a loan of individual mailing lists for a one-time use from fellow SCC Database users on a permission only basis. Mailing lists are sent directly to mailing houses and are not captured by others.
Caution: the Database system of sharing
may not be used for the direct solicitation of fundraising or donor requests

does not include sharing of email addresses to comply with Federal regulations
​​The SCC Joint Database is maintained by Target Resource Group and offers SCC members and cultural non-profits across Colorado the opportunity to efficiently maintain their own contact information of subscribers, single ticket buyers, volunteers, members and others to a cloud based system called "DATACENTER."
What if you could take all the data, from every ticketing/fundraising system in your community, and analyze it all in one place? What could you learn about your organization, as compared to your peers? That's the power of TRG Data Center.
The size of this combined dataset will vary, but comparative market examples include unique household counts of 500K (Pittsburgh), 1.2M (Denver), and 1.9M (Seattle).
--------------------------------------------------------------------------------
Cost: SCC members (Tier I and II) Database included in your membership
Tier III and statewide cultural non-profits the cost is $530 for Sept-Sept. or
$265 for March to Sept. only.
----------------------------------------------------------------------------------
For a standard contract of one year (Sept. to Sept) the service

- Provides protection for members to maintain control over their submitted information
- Processes 4 National Change of Address hygienes annually with merges and purging of
upoladed contacts
- Allows for unlimited uploads of data at any time
- Creates extensive patron demographics and cross penetration reports to identify shared patrons with other organizations
- Provides weekly webinar trainings on the use of the DATACENTER system (data entry, access,protection, sharing, etc.)
- Shares updates and information on national trends in attracting audiences/patrons, managing data, and maximizing use of the demographics
- Two hours of a Help Desk to support organizations and webinars, videos and other training
​Currently, the Joint Database accepts email addresses, but does not allow for the sharing of those names and emails.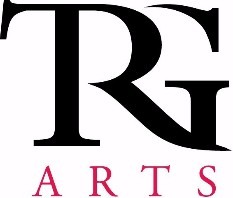 Need to add a new user to your account or delete a previous user? ​​
Contact TRG's Help Desk Help@trgarts.com
Ti

Interested in participating in the SCC Joint Database? Here are the next steps:
1. contact the SCC sccollaborative@comcast.net
2. you'll be sent an SCC Letter of Agreement & TRG New Users Guide
3. once payment and the LOA is received; TRG will contact you to create an account for uploading into the Database
4. you'll upload current lists (a variety of formats are acceptable)
5. TRG will notify and guide your staff in organizing, pulling reports, and requesting lists for others
UPDATE SCHEDULE FOR YOUR CONTACT LISTS:
Submission Deadline: March 9 Hygiene March 18
Submisison Deadline May 25 Hygiene June 4
Submisison Deadline Aug. 17 Hygiene Aug. 27
New Contract Year by Sept. 15th
Submission Deadline Nov. 16 Hygiene Nov. 26