SCC Joint Database-

managed by TRG
CURRENT USERS
QUICK CONNECT: Log in to TRG's DATACENTER to access your account.
What if you could take all the data, from every ticketing/fundraising system in your community, and analyze it all in one place? What could you learn about your organization, as compared to your peers? That's the power of TRG Data Center.
For a standard contract of one year (September 15 to September 15)
the service provides protection for members to maintain control over their submitted information
- Processes four National Change of Address hygienes annually with merges and purging of uploaded contacts
- Allows for unlimited uploads of data at any time
- Creates extensive patron demographics and cross penetration reports to identify shared patrons with other organizations
- Provides weekly webinar training on the use of the DATACENTER system (data entry, access, protection, sharing, etc.)
- Shares updates and information on national trends in attracting audiences/patrons, managing data, and maximizing use of the demographics
- Two hours of a Help Desk to support organizations and webinars, videos and other training
Currently, the Joint Database accepts email addresses, but does not allow for the sharing of those names and emails.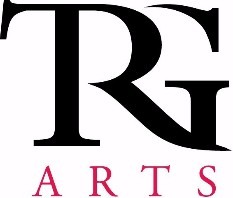 The Collaborative's Joint Database is maintained by Target Resource Group and offers members and cultural non-profits across Colorado the opportunity to efficiently maintain their own contact information of subscribers, single ticket buyers, volunteers, members and others to a cloud based system called the Datacenter.
Tier III and statewide non-SCFD organzations with a cultural focus are also eligible to participate.

To join fill out the application below and send check to The Collaborative of the SCFD.
Yearly contracts begin Sept. 15, 2019 and end Sept. 15, 2020

Cost between Sept. 15 - Sept. 15: $545.00
Cost between March 1 and Sept. 15: $275.00
Check out the new user-friendly DATACENTER site - access reports and analytics faster